*[1] Justice Jackson, the newest member of the High Court, was confirmed on April 7, 2022, and sworn into office on June 30, 2022. In one of the first cases of her term, Justice Jackson advised that the...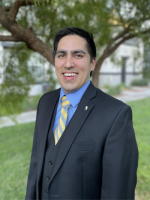 The term "affirmative action" was coined by the Kennedy administration in 1961. 1 Less than a year after the 1960 Civil Rights amendments, President Kennedy issued Executive Order 10925 instructing...
The Financial Industry Regulatory Authority (FINRA) is a self-regulatory organization that oversees the activities of broker-dealers in the United States. When a broker-dealer who is a FINRA member violates its duties...
To address potentially inaccurate information within the Central Registration Depository (CRD), the Financial Industry Regulatory Authority's (FINRA) Rule 2080 allows brokers to challenge and sometimes remove...
On June 5, 2019, the Securities and Exchange Commission (SEC) adopted Regulation Best Interest (Reg BI). Reg BI establishes a best interest standard of conduct for broker-dealers when making recommendations to a...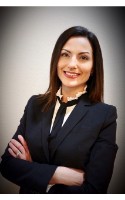 July 20, 1960. The American nation and people across the Earth watched in awe as Neil Armstrong made history by setting foot on the Moon. Today, almost everyone can recite Neil's monumental first words on the...
Mediation is a monitored negotiation facilitated by a neutral third-party. It is a dispute resolution method available to investors. If the other side agrees, you can try mediation before ever filing a...
Mediations happen at a predetermined location. This is anywhere that the parties agree to meet. It could be an attorney's office, a suite of rooms rented at a hotel, or even the mediator's...
Does your Financial Planner have a legal duty to act in your best interests? Recent research conducted by the RAND Corporation found that the average American does not understand how our complex financial...
What is the Las Vegas Survivors Project? In response to the October 1, 2017 shooting in Las Vegas, Nevada, individuals and entities across the nation contributed more than $31.4 million to the Las Vegas Victims...
Pages